About Us
---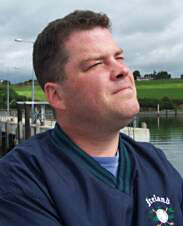 Pastor Joe employs a scientific approach to the study of the word of God. Science is simply the natural born man's discovery of God's physical laws; doctrine is the born again man's discovery of God's spiritual laws. Our God is not a God of confusion, and Pastor Sugrue wishes to dispel any of that confusion from the tremendous grace that began God's plan for the Church Age. It is Pastor Sugrue's intent and desire to open the grace of God to every man that has been fooled into the lie that it doesn't exist.
Pastor Joe attributes his understanding of doctrine to Pastor McLaughlin of Grace Bible Church who Pastor Sugrue trained under, held the position as assistant Pastor and who was and is, the most patient mentor, supporting him throughout.
Pastor Joseph P. Sugrue became born again and saved in 1990 and discovered that Pastor Robert McLaughlin was his right pastor/teacher in 1991.
He realized he had the spiritual gift of pastor/teacher after his many years of teaching prep school at Grace Bible Church in Somerset, Ma.
Pastor Joe was ordained as a pastor/teacher in August 2004 by Pastor Robert McLaughlin.
Pastor Joe is indebted and eternally grateful to Pastor McLaughlin for 20 years of Bible teaching and all the years of patience and friendship in training him to study and communicate the word of God.

Coat of Arms