Doctrine of the Angelic Conflict, part 44 – The essence of God – Love. Heb 12:6; Eph 3:17; Zep 3:17; Rom 8:39; 1Jo 4:18.
---
JOHN-16-130222
length:
63:11
- taught on
Feb, 22 2013
---
Class Outline:
Title: Doctrine of the Angelic Conflict, part 44 - The essence of God - Love. HEB 12:6; EPH 3:17; ZEP 3:17; ROM 8:39; 1JO 4:18.
Opening prayer and announcements: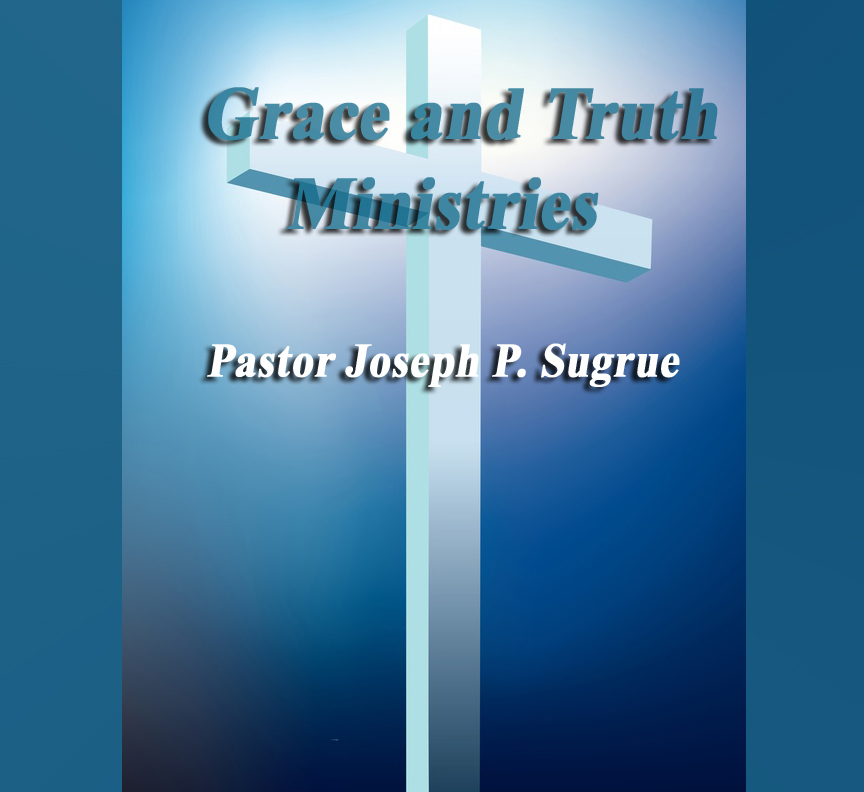 H. Love: Personal = affection and attraction to righteousness. Impersonal = unconditional, unchangeable, self-sacrificial preference in regard to the benefit of the creature.
God is truth or veracity. Divine love is revealed and integrated into every category of Bible doctrine.
Bible doctrine is the thinking or mind of Jesus Christ. Therefore, divine love is rooted in every form of knowledge which resides in His perfect, eternal, and absolute being.
EPH 3:14 For this reason, I bow my knees before the Father,
EPH 3:15 from whom every family in heaven and on earth derives its name,
EPH 3:16 that He would grant you, according to the riches of His glory, to be strengthened with power through His Spirit in the inner man;
EPH 3:17 so that Christ may dwell in your hearts through faith; and that you, being rooted and grounded in love,
"the faith" - th/j pi,stewj[tes pisteos] = the object of faith or Bible doctrine.
EPH 3:18 may be able to comprehend with all the saints what is the breadth [doctrines related to the ministries of God the HS] and length [doctrines related to the dispensations] and height [doctrines related to the essence of the Trinity] and depth [doctrines related to the AC],
These are the four areas of doctrine essential to the super-grace life.
EPH 3:19 and to know the love of Christ which surpasses knowledge, that you may be filled up to all the fulness of God.
1JO 2:1 My little children, I am writing these things to you that you may not sin. And if anyone sins, we have an Advocate with the Father, Jesus Christ the righteous [Zec 3];
1JO 2:2 and He Himself is the propitiation for our sins; and not for ours only, but also for those of the whole world.
1JO 2:3 And by this we know that we have come to know Him, if we keep [guard as precious] His commandments [positive and negative imperatives in every doctrine].
1JO 2:4 The one who says, "I have come to know Him," and does not keep [guard/protect] His commandments, is a liar, and the truth is not in him;
1JO 2:5 but whoever keeps His word, in him the love of God has truly been perfected [teleioo = matured or complete]. By this we know that we are in Him:
1JO 2:6 the one who says he abides in Him ought himself to walk in the same manner as He walked.
God is omnipresent. There isn't a square inch in this world where the love of God doesn't exist.
Some places are referred to as godless or forsaken. This is never true. Suffering and death have been overcome by Christ, so even in extreme poverty, famine, violence, murder, persecution, tyranny, unfairness, abuse, or emptiness - the love of God through Jesus Christ is there. All those who attempt to remove the love of God from their back yard [Nebuchadnezzar, Nero, Hitler, Stalin, Mao, Ayatollah, etc.] always meet with destruction.
N. Korea satellite at night God is there. PV is not there.
ZEP 3:15 The Lord has taken away His judgments against you,
He has cleared away your enemies. The King of Israel, the Lord, is in your midst; You will fear disaster no more.
There are 5 covenants with Israel. Four are unconditional and based on the work of Christ, and one conditional, which was fulfilled by Christ and is no longer valid. Zephaniah is here revealing the hope that all born-again Israel should have about the four unconditional covenants, which will be fulfilled in the Millennium, even though the nation rejected the one conditional covenant. Zephaniah prophesizes about the Millennial reign of Christ.
ZEP 3:16 In that day it will be said to Jerusalem:
"Do not be afraid, O Zion;
Do not let your hands fall limp.
ZEP 3:17 "The Lord your God is in your midst,
A victorious warrior.
He will exult over you with joy,
He will be quiet in His love,
He will rejoice over you with shouts of joy.
"quiet in His love" = not mentioning past sins, close to Him, deeply loved as resting in His bosom.
ZEP 3:18 "I will gather those who grieve about the appointed feasts
They came from you, O Zion;
The reproach of exile is a burden on them.
ZEP 3:19 "Behold, I am going to deal at that time
With all your oppressors, I will save the lame
And gather the outcast,
And I will turn their shame into praise and renown
In all the earth.
ZEP 3:20 "At that time I will bring you in,
Even at the time when I gather you together;
Indeed, I will give you renown and praise
Among all the peoples of the earth,
When I restore your fortunes before your eyes,"
Says the Lord.
God is omnipotent. His love is the most powerful virtue in the world.
His love overcame all opposition towards Him. His love delivered His creatures. His love can cast out fear as Christ cast out the money changers from the temple.
ROM 8:37 But in all these things we overwhelmingly conquer through Him who loved us.
ROM 8:38 For I am convinced that neither death, nor life, nor angels, nor principalities, nor things present, nor things to come, nor powers,
ROM 8:39 nor height, nor depth, nor any other created thing, shall be able to separate us from the love of God, which is in Christ Jesus our Lord.
1JO 4:16 And we have come to know and have believed the love which God has for us. God is love, and the one who abides in love abides in God, and God abides in him.
1JO 4:17 By this, love is perfected with us, that we may have confidence in the day of judgment; because as He is, so also are we in this world.
1JO 4:18 There is no fear in love; but perfect love casts out fear, because fear involves punishment, and the one who fears is not perfected in love.
1JO 4:19 We love, because He first loved us.
1JO 4:20 If someone says, "I love God," and hates his brother, he is a liar; for the one who does not love his brother whom he has seen, cannot love God whom he has not seen.
1JO 4:21 And this commandment we have from Him, that the one who loves God should love his brother also.
By understanding God's revelation to us about His love, we can become masters of divine love rather than slaves to human love.
Certain applications are made by faith as we begin to understand God's love.
Since divine integrity is maintained by the sovereignty of God plus His incorruptible, immutable, infinite, unchanging virtue, God's love can never be compromised or its capacity diminished or limited.
Man's sinfulness and failure cannot, and does not, change or affect God's perfect, eternal, immutable love for us.
Therefore, even when we are under divine discipline, it says:
For those whom the Lord loves He disciplines,
And He scourges [same word used for the scourging of Christ = "skins alive"] every son whom He receives.
Christ wasn't under discipline, but this word reveals that discipline can become extremely intense, however never forget that even the discipline we receive is from His love.
Even God's foreknowledge in eternity past of our sins and failures cannot cancel or diminish divine love.
Because God is perfect and absolute righteousness and integrity, His divine love cannot be prejudice or unfair; it is never discriminatory.
Many people are discriminated against for their age, gender, color, race, IQ, economic status, weight, physical or mental disorders, etc. but God never discriminates. Whosoever may have perfect righteousness and eternal life.
Holiness demands that God's love function in perfect virtue and integrity.
All of God's virtues must combine in the believer for his personality to conform to God's.
We cannot be just love and avoid righteousness, justice, knowledge, truth, and power.
All combine in a personality that is in the image of God and thus making a mature, super-grace believer. So then the entire realm of doctrine is important and not just one or two doctrines that may excite the believer or comfort the believer.
The emotional response of the believer to God's love may be different than his response to another doctrine, but that in no way makes one doctrine more important than another. This is the damage that is done by certain denominations who emphasize one aspect of God's attributes above another. This false approach to the essence of God makes for an unbalanced believer.
The Calvinist emphasizes the +S of God above all other attributes. Those who teach that the Lake of Fire is only figurative over emphasizes the love of God and deemphasizes the +R and +J of God. Legalists overemphasize the justice of God and neglect grace. The puffed up doctrinal believer overemphasizes the omniscience of God and neglects love. All realms of doctrine should put us in perfect balance in terms of developing a personality that is like God's. Once accomplished after years of sound inculcation of doctrine the believer will discover his true personality as God has predestined it as well as spiritual self esteem.
And that leads us into our next aspect of divine love:
There are three categories of divine love: God's personal love in self esteem, God's personal love of +R in others, and God's impersonal love toward all creatures.
Category one is God's love for His own righteousness, called divine self-esteem. God never feels threatened by what any creature does because He has perfect divine self-esteem. God the Father loves His own righteousness, God the Son loves His own righteousness, and God the Holy Spirit loves His own righteousness.
God loves His own +R as well as all His attributes. This divine self-esteem is given as a pattern for the believer.
Self-love where there is no perfection of righteousness is grotesque. In God self-love is not vanity, but holy and right. Legitimate personal love emphasizes the attraction of the object and when the object is holy and righteous then personal love is divinely ordained.
The pattern for spiritual self-esteem in the believer is to love what is holy within himself - Wisdom, +R, +J, Love, Truth, and Power - all from the source of God.
To love your looks, your body, eyes, hair, human intellect, physical prowess, social ability, financial status, geographical status, status of human achievement, etc. is to self-love that which is faulty, relative, imperfect, earthly, and temporary.
Therefore, human self-esteem is just arrogance manifested through personal love.
Spiritual self-esteem is to love the things that God has imputed to you at salvation, however, you have to learn what those things are, and so it takes quite a bit of doctrine to reach SSE.
We have studied this doctrine before, and I don't want to get off track any more than I have, so suffice to reveal its characteristics.
SSE = Tranquillity of soul, not threatened, stability of mental attitude, composure marked by self-assurance, grace-orientation to life, doctrinal-orientation to reality, genuine humility, objectivity, teachability, spiritual common sense, the avoidance of inordinate ambition and competition, good decisions from a position of strength, self-control, a personal sense of destiny, self-confidence from wisdom, and poise or command of self.
There isn't a sane person alive who wouldn't want all of this. It comes from learning to love the things that God has freely given you.
Since we are so prone to arrogance God must allow a certain amount of preventative suffering so that we don't turn gracious gifts from God into objects of human self-love, 2CO 12:7.
2CO 12:7 And because of the surpassing greatness of the revelations, for this reason, to keep me from exalting myself, there was given me a thorn in the flesh, a messenger of Satan to buffet me — to keep me from exalting myself!
He repeats the reason - "to keep me from exalting myself."
2CO 12:8 Concerning this I entreated the Lord three times that it might depart from me.
2CO 12:9 And He has said to me [recalling past doctrine], "My grace is sufficient for you, for power is perfected in weakness." Most gladly, therefore, I will rather boast about my weaknesses, that the power of Christ may dwell in me.
2CO 12:10 Therefore I am well content with weaknesses, with insults, with distresses, with persecutions, with difficulties [his thorn was in one, two, three, or all four of these categories], for Christ's sake; for when I am weak [emphasize "I or self"], then I am strong.