Ephesians 4:7-16; Wisdom – Do we know what He wants us to see?
---
EPHESN-1-210905
length:
85:57
- taught on
Sep, 5 2021
---
Class Outline:
Sunday September 5,2021
Have this attitude in yourselves which was also in Christ Jesus,
So then, my beloved, just as you have always obeyed, not as in my presence only, but now much more in my absence, work out your salvation with fear and trembling; 13 for it is God who is at work in you, both to will and to work for His good pleasure. 14 Do all things [obedience] without grumbling or disputing; 15 that you may prove yourselves to be blameless and innocent, children of God above reproach in the midst of a crooked and perverse generation [it was then and it is now], among whom you appear as lights in the world, 16 holding fast the word of life, so that in the day of Christ I may have cause to glory because I did not run in vain nor toil in vain.
We are to serve one another as unto the Lord, and the service of the Lord is what our eyes must focus on. When we do, we will see clearly what to do and what not to do.
This is the path to forgetting about yourself and about time.
This occupation with the plan and way of God and the loss of self-occupation is ultimate freedom.
Attempting to control, allowing yourself disappointment, focusing on your pain and difficulty, will enwrap you in yourself and in time. Time and self are things that you cannot really understand, plus, they don't contain goodness and joy, being fallen. That mindset and lifestyle will only make you miserable.
A Psalm of David when he feigned madness before Abimelech, who drove him away and he departed.
1 I will bless the Lord at all times;
His praise shall continually be in my mouth.
2 My soul shall make its boast in the Lord;
The humble shall hear it and rejoice.
3 O magnify the Lord with me,
And let us exalt His name together.
4 I sought the Lord, and He answered me,
And delivered me from all my fears.
5 They looked to Him and were radiant,
And their faces shall never be ashamed.
6 This poor man cried and the Lord heard him,
And saved him out of all his troubles.
7 The angel of the Lord encamps around those who fear Him,
And rescues them.
8 O taste and see that the Lord is good;
How blessed is the man who takes refuge in Him!
Taste means to sample the goodness of the Lord by walking in His goodness. David is telling his readers to give God's goodness a shot.
And in the next line:
O fear the Lord, you His saints;
For to those who fear Him, there is no want.
10 The young lions do lack and suffer hunger;
But they who seek the Lord shall not be in want of any good thing.
11 Come, you children, listen to me;
I will teach you the fear of the Lord.
12 Who is the man who desires life,
And loves length of days that he may see good?
13 Keep your tongue from evil,
And your lips from speaking deceit.
14 Depart from evil, and do good;
Seek peace, and pursue it.
Continuing in this Psalm there is a hint about the Messiah, which He would fulfill. These, and others like them, are the things that every believer should pursue with all his heart. Is it that too many of us spend too much time pursuing other things that we lack the time to pursue the ways of God?
One of the reasons that Ecclesiastes is so depressing is that Solomon used the gift of wisdom to try and discern things that God never asked us to understand, rather than discerning the things that God did exhort us to understand.
I'm sure that to God, all interactions, every detail of every movement, exchange, action, etc., is extremely meaningful, but to us who do not have the eyes to see it, we see nothing but meaninglessness.
Imagine a great composer like Beethoven scribbled out a grand symphony with a pencil on a piece of paper and handed it to someone who couldn't even read music. It would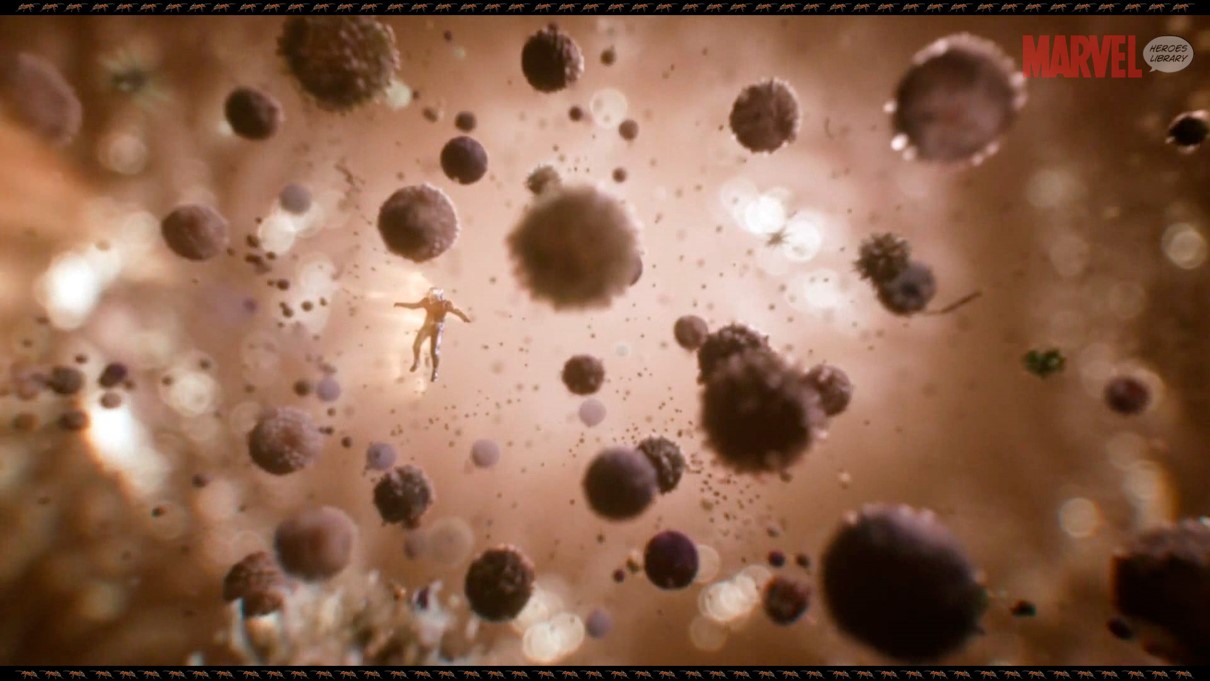 look like lines and dots and scribbles, but to the master composer, it is a joyous and very satisfying work of beauty.
We read along as Solomon wastes his time. It is very insightful and is an excellent source of caution, still, as we read, we see him head down one dead end road after another.
Thus I hated all the fruit of my labor for which I had labored under the sun, for I must leave it to the man who will come after me. 19 And who knows whether he will be a wise man or a fool?
The good labor of God is not an organization or a building that can be left to another's inheritance. The labor of God, performed with wisdom, is eternal.
We have no capacity to know all events of all people throughout all the earth even for a second. We have no capacity for it. Rather, we are to discern things that God did ask us to.
"So we are driven to face the hiddenness of God's ways . . . He meets us now as Unsearchable Wisdom, reducing our most brilliant thoughts to little more than guesses." [Derek Kidner, The Message of Ecclesiastes, p. 16]
"In His nature God is viewed as infinite and transcendent, while humankind is limited and earthbound. In His scope of activity God's powers and abilities are not restricted by any limitations, but man's are incomplete and restricted by his limited understanding and power." [Waltke, The Book of Proverbs, p. 72]
Inability to understand everything is exactly the principle that God confronted Job with.
Job is different than Solomon is that he was trying to understand certain deep ways of God that are impossible for us. Job is the same as Solomon in that he was trying to see what he could not.
Then the Lord answered Job out of the whirlwind and said,
2 "Who is this that darkens counsel
By words without knowledge?
3 "Now gird up your loins like a man,
And I will ask you, and you instruct Me!
4 "Where were you when I laid the foundation of the earth?
Tell Me, if you have understanding,
5 Who set its measurements, since you know?
Or who stretched the line on it?
6 "On what were its bases sunk?
Or who laid its cornerstone,
7 When the morning stars sang together,
And all the sons of God shouted for joy?
8 "Or who enclosed the sea with doors,
When, bursting forth, it went out from the womb;
9 When I made a cloud its garment,
And thick darkness its swaddling band,
10 And I placed boundaries on it,
And I set a bolt and doors,
11 And I said, 'Thus far you shall come, but no farther;
And here shall your proud waves stop'?
12 "Have you ever in your life commanded the morning,
And caused the dawn to know its place;
13 That it might take hold of the ends of the earth,
And the wicked be shaken out of it?
14 "It is changed like clay under the seal;
And they stand forth like a garment.
15 "And from the wicked their light is withheld,
And the uplifted arm is broken.
The dawn of the morning, spreading out from one point, takes hold of the carpet of the earth as it were by the edges (13a), and shakes off from it the evil-doers, who had laid themselves to rest upon it the night before.
The dawn is like the signet-ring, which stamps a definite impress on the earth as the clay (14a), the forms which floated in the darkness of the night become visible and distinguishable.
Those who do their evil work in darkness can do it no more (15 - their 'arm is broken')
This, and more to follow, shows that God runs every little thing that happens on earth, that all of it depends upon Him, and that He has all power and authority over it all. In a way, God was asking Job if he could take over God's job for even a day.
It's as if God is saying, "When you can do what I do, then you will understand all that I do."
Then the Lord said to Job,
2 "Will the faultfinder contend with the Almighty?
Let him who reproves God answer it."
3 Then Job answered the Lord and said,
4 "Behold, I am insignificant; what can I reply to Thee?
I lay my hand on my mouth.
5 "Once I have spoken, and I will not answer;
Even twice, and I will add no more."
Communion:
The gifts that David gave to the people after the conquest of Jerusalem were the spoils of his victory and he enriched his people. From these same spoils, David built a capital, and in his heart at least, he built a house for God. In like fashion Christ gave gifts for the building of the church. Our gifts are every one of them for the purpose of service in "building up the body of Christ" (vs. 12).
He makes the captives, once His enemies, the servants of mankind in love, equipped with supernaturally powerful gifts.
He did not enter into an unknowing world. Yes, Bethlehem was obscure, but His birth was prophesied and the Magi knew of it. The angels proclaimed it to the shepherds. Simeon and Anna waited for His appearance at the temple. John was sent to announce His ministry and He openly preached and performed marvelous works. He didn't come in secret, as the Greeks imagined their gods roamed about unknown among men for the fun of it and to see what things were like, but He came to wage war.
He came to drive out the armed strong man.
Then there was brought to Him a demon-possessed man who was blind and dumb, and He healed him, so that the dumb man spoke and saw. 23 And all the multitudes were amazed, and began to say, "This man cannot be the Son of David, can he?" 24 But when the Pharisees heard it, they said, "This man casts out demons only by Beelzebul the ruler of the demons." 25 And knowing their thoughts He said to them, "Any kingdom divided against itself is laid waste; and any city or house divided against itself shall not stand. 26 "And if Satan casts out Satan, he is divided against himself; how then shall his kingdom stand? 27 "And if I by Beelzebul cast out demons, by whom do your sons cast them out? Consequently they shall be your judges. 28 "But if I cast out demons by the Spirit of God, then the kingdom of God has come upon you. 29 "Or how can anyone enter the strong man's house and carry off his property, unless he first binds the strong man? And then he will plunder his house. 30 "He who is not with Me is against Me; and he who does not gather with Me scatters.
Christ had a war to wage with the usurping prince of the world. By His own death he abolished him who had power over death, the devil. Forever, He will bear the scars of battle - tokens glorious for Him, and humbling to us, which will tell always how they pierced His hands and His feet.
For Him pain and conflict are gone by. It remains to gather in the spoil of His victory of love, the harvest sown in His tears and His blood. Perhaps the greatest trophy of the Lord's stunning victory was His greatest blasphemer and persecutor. First He died for Saul and soon after arrested him and changed him from a Pharisee to the apostle of the Gentiles, from the destroyer to the wise master builder of His church.
We can see why "captive" is an appropriate word for believers. We were all rebels and by faith we have laid our rebel selves at His feet.
All that we surrender to Him by right of His conquest and His gifts we have received, He gives over to the service of mankind.
If there is faith, everything laid in His hands is changed by their touch. Tax-collectors and Pharisees become apostles. Magdalenes are made queens and mothers in His kingdom. The unwise, ignoble, and weak are made kings. The sceptic is made willing to lay down his life for his faith.
For I received from the Lord that which I also delivered to you, that the Lord Jesus in the night in which He was betrayed took bread; 24 and when He had given thanks, He broke it, and said, "This is My body, which is for you; do this in remembrance of Me." 25 In the same way He took the cup also, after supper, saying, "This cup is the new covenant in My blood; do this, as often as you drink it, in remembrance of Me." 26 For as often as you eat this bread and drink the cup, you proclaim the Lord's death until He comes.