Joshua and Judges: The allotment of the land, part 8 - Predestination; Jos 14-17.
---
JOSJUD-17-160909
length:
65:13
- taught on
Sep, 9 2016
---
Class Outline:
Title: Joshua and Judges: The allotment of the land, part 8 - Predestination; Jos 14-17.
Announcements / opening prayer:
The message from the Lord Himself, and in our study, the predestination of the believer adopted as a son, is amazingly powerful, stunningly wonderful, fully revealed by the Spirit, and full of power and truth.
Don't carelessly let it pass you by.
HEB 2:5 For He did not subject to angels the world to come, concerning which we are speaking.
Angels are always servants but man has been made royal.
And I fell at his feet to worship him. And he said to me, "Do not do that; I am a fellow servant of yours and your brethren who hold the testimony of Jesus; worship God. For the testimony of Jesus is the spirit of prophecy."
This elect angel stands in great contrast to Satan who desires to be worshipped.
Christ's fellow royal priests will reign over the earth:
"And Thou hast made them to be a kingdom and priests to our God; and they will reign upon the earth."
HEB 1:13 But to which of the angels has He ever said,
"Sit at My right hand,
Until I make Thine enemies
A footstool for Thy feet"?
HEB 1:14 Are they not all ministering spirits [not slaves but voluntarily], sent out to render service for the sake of those who will inherit salvation?
Since so little is said to us concerning the angels as well as the fall of so many of them that we should use great caution in making conclusions that are not specifically stated. That said, we could suppose that Satan, before his fall, might have known that he was to only ever be a servant, not only of God, but of another creation that was to come. We cannot conclude that with certainty, but it is interesting to think about. If so, it adds further motivation to himself to usurp authority over the earth from Adam.
HEB 2:6 But one has testified somewhere, saying,
"What is man, that Thou rememberest him?
Or the son of man, that Thou art concerned about him?
HEB 2:7 "Thou hast made him for a little while lower than the angels;
Thou hast crowned him with glory and honor,
And hast appointed him over the works of Thy hands;
HEB 2:8 Thou hast put all things in subjection under his feet."
This not so subtle sarcasm is directed towards the first century Jew who is throwing away his predestination to get away from the persecution. They all know this psalm. Let's read it in all its beauty.
PSA 8:1 For the choir director; on the Gittith. A Psalm of David.
O Lord, our Lord,
How majestic is Thy name in all the earth,
Who hast displayed Thy splendor above the heavens!
PSA 8:2 From the mouth of infants and nursing babes [under three years old] Thou hast established strength,
Because of Thine adversaries,
To make the enemy and the revengeful cease.
Even tender children can, by their admiration of God's works, put to shame the folly of the 'enemies of God' and of Christ; as the children did the chief priests, who were "sore displeased" at their 'Hosannas to the Son of David.'
But when the chief priests and the scribes saw the wonderful things that He had done, and the children who were crying out in the temple and saying, "Hosanna to the Son of David," they became indignant, and said to Him, "Do You hear what these are saying?" And Jesus said to them, "Yes; have you never read, 'Out of the mouth of infants and nursing babes Thou hast prepared praise for Thyself'?"
Man is so concerned with his physical prowess but God does not care for it. Hence, He would make angels greater than us physically, but to serve us always. God can use an infant to destroy a great army. On the night our Lord was born an infant King was on earth in contrast to the great Roman Emperor Augustus. The infant Jesus would crush the head or power of Satan.
For a child will be born to us, a son will be given to us;
And the government will rest on His shoulders;
And His name will be called Wonderful Counselor, Mighty God,
Eternal Father, Prince of Peace.
The weak little children confess and praise God and God has glorified Himself in this way because of His enemy. The enemy rages against God and those who are His but no matter how violent their antagonism the children keep singing praise to God and thus exhibit God's power, and the enemy and the vengeful cease to have power. The picture, the imagery is actually more beautiful than the heavens upon which God has stretched His glory. His glory is greater still in the mouth of the infant who praises Jehovah while surrounded by raging of a vengeful enemy.
but God has chosen the foolish things of the world to shame the wise, and God has chosen the weak things of the world to shame the things which are strong
It is by obscure and naturally feeble instruments that He makes His name glorious here below. and overcomes whatsoever is opposed to this glorifying.
PSA 8:3 When I consider Thy heavens, the work of Thy fingers,
The moon and the stars, which Thou hast ordained;
The heavens are telling of the glory of God;
And their expanse is declaring the work of His hands.
What kinds of things does man work with his fingers?
David's original occupation as a shepherd, watching his flocks by night as well as day, would naturally suggest glorious thoughts of God's greatness exhibited in the visible heavens. David's affliction as well as his blessings elicited his poetical powers. Our walk with God must elicit the grandest thoughts, and although we may not be poets or writers, our thoughts will go to the supernatural, the inscrutable, the mysterious, the profound, and the beautiful.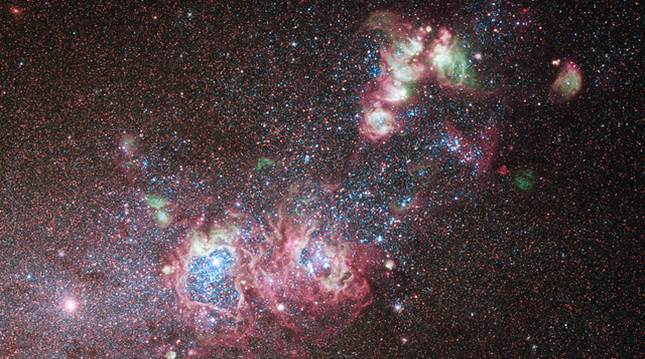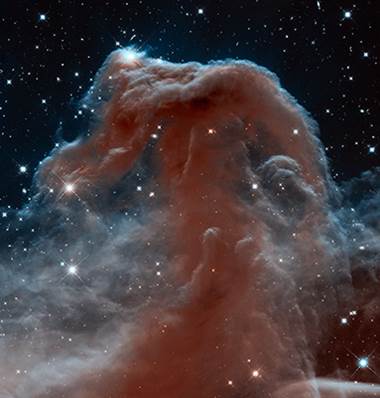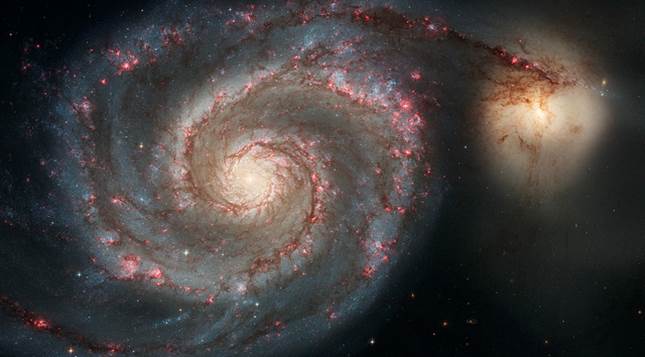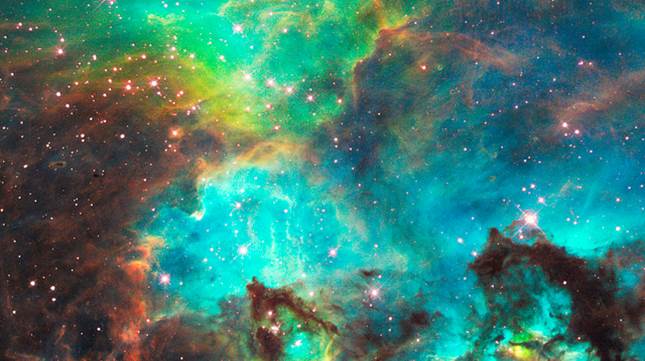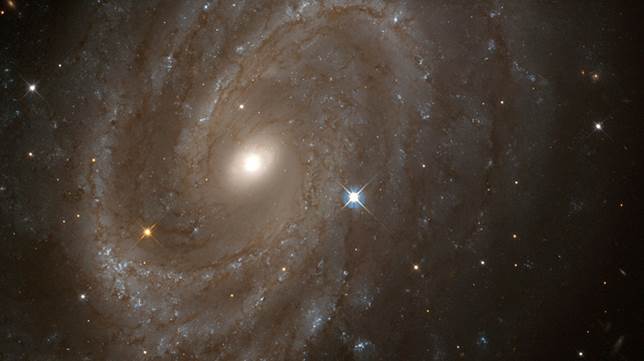 In our galaxy alone there are as many as 400 billion stars, and that is one of hundreds of billions of galaxies, and this is only what we can observe. There are about 10,000 stars in the observable universe for every grain of sand on earth.
PSA 8:4 What is man, that Thou dost take thought of him?
And the son of man, that Thou dost care for him?
PSA 8:5 Yet Thou hast made him a little lower than God [Elohim],
And dost crown him with glory and majesty!
The most natural thought would be: frail, puny man is as nothing before all this; but this thought is passed over in order to celebrate, with grateful emotion and astonished adoration, the divine love which appears in all the more glorious light-a love which condescends to poor man, the dust of earth.